Home
»
Shinnyo Fellows Program
Shinnyo Fellows Program
Each year, students from leading universities across the country bring alive the Foundation's Paradigm of Service on their campuses as they put forth their peacebuilding-through-service projects in local, national and global communities.

Shinnyo Fellows receive stipends to develop individual student leadership and reflective skills, and to introduce, implement and/or institutionalize the Foundation's philosophy of peacebuilding through service on their university campuses or in their immediate surrounding communities. The Fellows will design and pilot their own service and peacebuilding projects in their chosen areas with the support of faculty or a staff advisor on campus.
Undergraduate and graduate students at our university partners from diverse disciplines and backgrounds, who are deeply committed to their act of service for peacebuilding. We currently have Fellows Programs established in partnership with the University of California, Berkeley, Seattle University, George Mason University and Stanford University.
Partners of the Fellows Program (e.g., an existing project, program, or department at the university) also receive financial support to administer their unique Fellows Program. In addition, Shinnyo-en Foundation will offer support to the Fellows and their supervisors at our summer orientation and Annual Retreat and throughout the year via phone or in-person visits.
In Buddhism, "Shinnyo" is defined as the fundamental nature of all things. It refers to a truth that is unchanging and everlasting, such as sincerity, loving kindness, and compassion. We hope that Shinnyo Fellows will discover and/or deepen the goodness that exists within themselves, and that they will also nurture these qualities regardless of the circumstance, to create harmony and peace.
To read more about the 2015-2016 Fellows, click here.
Please download our Shinnyo Fellows Program Information Booklet for more information or contact:
Katie Miura
Program Associate
kmiura@sef.org
Spotlight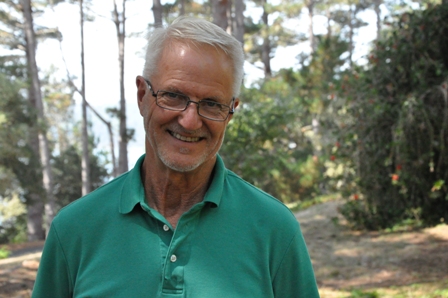 Our Newest Senior Shinnyo Fellow
Shinnyo-en Foundation is pleased to welcome our Senior Shinnyo Fellow, Leif Erickson. Leif is the Executive Director of Youth Community Service (YCS), which engages young people from diverse midpeninsula communities of the Bay Area in meaningful service-based learning. Read more...
Contact
Shinnyo-en Foundation
851 Traeger Avenue, Suite 208
San Bruno, CA 94066
Tel: 650-588-1418
Fax: 650-588-1423